Seria Friday the 13th continua!
movieaddict, 12 years ago
0
1 min

read
66
Warner Bros a anuntat ca va realiza inca o continuare a seriei Friday the 13th! Studioul a ales chiar si data cand aceasta va intra pe marile ecrane, 13 august 2010. Noul film este chiar al 13-lea si se va numi Friday the 13th: Part 2.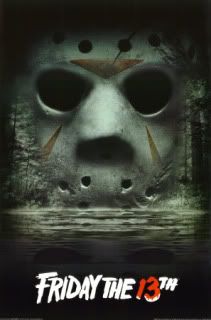 In iunie, producatorul Brad Fuller a vorbit putin despre o eventuala continuare. "Daca vom realiza inca un film Friday the 13th, vrem sa prezentam ceva ce spectatorii nu au vazut pana acum si ei nu l-au vazut pe Jason in zapada". El a adaugat ca intentioneaza sa realizeze crimele mult mai inteligent. "Oamenii cred ca modurile in care au murit personajele nu au fost destul de inteligente," a explicat acesta. "Aceasta critica ma afecteaza profund si simt ca am dezamagit fanii. Asa ca vom face tot ceea ce e posibil pentru ca acestea sa fie cu adevarat originale".
Primul Friday the 13th a avut incasari de 40 de milioane de dolari in primele 3 zile de la lansare. Din nefericire, el a adunat in total [doar] 65 de milioane de dolari in America si 25 de milioane din vanzarile internationale. Sumele nu sunt mici, avand in vedere ca bugetul filmului a fost de 19 milioane de dolari.
Related posts
Azi e ziua lui
Cary Elwes, 59
Seth MacFarlane, 48
Rita Wilson, 65
Wynn Everett, 43
Dylan McDermott, 60