Chiar daca nu a vazut inca Avatar, Lovely Bones si Invictus, Quentin Tarantino le-a dezvaluit celor de la The Hollywood Reporter care sunt filmele lui preferate din 2009! El a adaugat ca Inglourious Basterds, cel mai recent film al sau, nu este inclus in lista.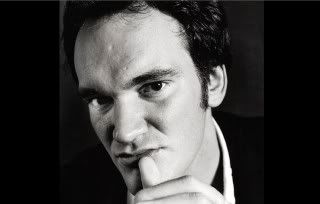 Fascinantul regizor a mai declarat ca vrea sa revada anumite filme, pentru a-si da seama daca merita sa intre in lista filmelor sale preferate din anul acesta. Doua dintre acesta sunt Bright Star si District, care i-au placut lui Tarantino, dar nu indeajuns de mult se pare 🙂
1. Star Trek
2. Drag Me to Hell
3. Funny People
4. Up in the Air
5. Chocolate
6. Observe and Report
7. Precious
8. An Education
Eu am o mare dilema: ce cauta Observe and Report aici?!

Related posts
Azi e ziua lui
Evangeline Lilly, 42
Stephen Graham, 48
Martin Sheen, 81
Hannah Simone, 41
John C. McGinley, 62