Stiri, stiri, stiri
movieaddict, 12 years ago
16
3 min

read
76
Potrivit Variety, Texas Killing Fields este un thriller bazat pe fapte reale. Filmul spune povestea unor criminali care, timp de 20 de ani, au ucis aproape 60 de persoane. Worthington va interpreta rolul unui detectiv de la Omucideri care lucreaza cu un politist din Texas pentru a-i gasi pe criminali.
Rachel Weisz s-a alaturat distributiei thriller-ului Dream House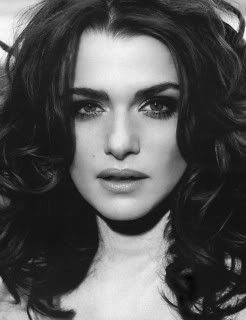 Actrita va juca alaturi de Daniel Craig si Naomi Watts in acest film, distribuit de Universal Pictures. Jim Sheridan este regizorul filmului, al carui scenariu a fost scris de David Loucka. Dream House spune povestea unui editor de succes, care renunta la slujba lui si se muta cu sotia si cele doua fetite intr-un orasel din New England; ei descopera curand ca noua lor locuinta de vis a fost scena unor crime groaznice, asupra fostilor rezidenti. Se pare ca Rachel Weisz va juca rolul sotiei, iar Naomi Watts va fi vecina si prietena familiei ucise.
Eric Bana va juca in Hanna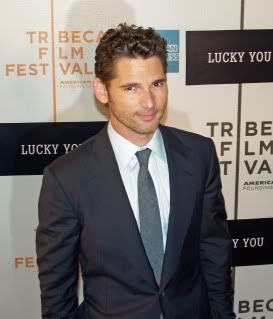 Actorul se afla in negocierile finale pentru a juca alaturi de Saoirse Ronan in Hanna. In film, o fata de 14 ani a fost crescuta in salbaticie si antrenata de tatal ei pentru a deveni asasin. Ea paraseste acel loc pentru prima data, misiunea ei fiind sa ucida un functionar public influent. Seth Lochhead a scris scenariul, iar Joe Wright va regiza filmul.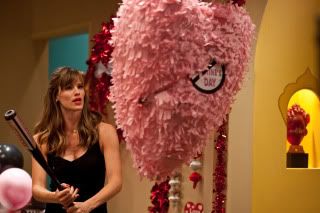 Desi nu a aparut inca in cinematografe, New Line Cinema pregateste deja o continuare pentru filmul Valentine's Day. Noul film se va numi New Year's Eve si, conform planului, se va filma in New York la sfarsitul acestui an. Garry Marshall, regizorul filmului si Katherine Fugate, scenarista, se vor intoarce pentru noul film, alaturi de cativa actori din Valentine's Day. Cu un buget de numai 50 de milioane de dolari, filmul se bazeaza pe o distributie de exceptie: Jessica Alba, Bradley Cooper, Anne Hathaway, Patrick Dempsey, Hector Elizondo, Jamie Foxx, Jennifer Garner, Topher Grace, Ashton Kutcher, Taylor Lautner, George Lopez, Queen Latifah, Julia Roberts si Emma Roberts. New Year's Eve va urma aceeasi reteta 🙂

Shailene Woodley (The Secret Life of the American Teenager) va juca in The Descendants.
Variety ne anunta ca tanara actrita va juca alaturi de George Clooney in The Descendants, noul film al lui Alexander Payne. Bazat pe romanul lui Kaui Hart Hemmings, filmul spune povestea unui avocat care, in urma unei tragedii, trebuie sa fie alaturi de fiicele lui. Woodley o va interpreta pe fiica cea mare. Payne va produce filmul, alaturi de Jim Burke. Scenariul a fost adaptat de Nat Faxon si Jim Rash.
Fox Searchlight colaboreaza din nou cu Hilary Swank pentru a distribui Betty Anne Waters
Potrivit The Hollywood Reporter, Fox Searchlight va distribui filmul Betty Anne Waters in America de Nord. Filmul este regizat de Tony Goldwyn si scris de Pamela Gray. Betty Anne Waters se bazeaza pe o poveste reala, in care Swank este o mama tanara care, dupa ce a parasit liceul, se intoarce la studii pentru a-l ajuta pe fratele ei (Sam Rockwell), condamnat pentru omor. Din distributia filmului fac parte Melissa Leo, Minnie Driver, Juliette Lewis si Peter Gallagher.
Mandy Moore joaca in First Love, Then Marriage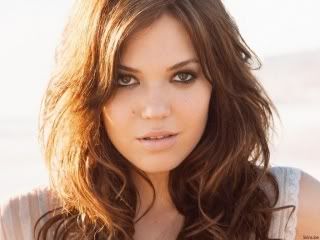 Actrita de 25 de ani interpreteaza rolul sotiei lui Kellan Lutz in noua comedie romantica First Love, Then Marriage. Mandy este [in film] un consilier matrimonial ale carei conceptii idilice despre casatorie si familie sunt date peste cap atunci cand afla ca parintii ei divorteaza.
Related posts
Azi e ziua lui
Skeet Ulrich, 52
Evan Peters, 35
Rainn Wilson, 56
Stacey Dash, 55
David Lynch, 76