Premiile Emmy 2013 – nominalizari!
movieaddict, 10 years ago
0
4 min

read
165
Nominalizarile celei de-a 65-a editii a Premiilor Emmy au fost anuntate de ceva timp de Aaron Paul (Breaking Bad) si Neil Patrick Harris, gazda ceremoniei din acest an, care va avea loc duminica, 22 septembrie 2013, la Nokia Theatre din Los Angeles.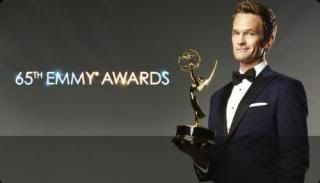 American Horror Story: Asylum a obtinut cele mai multe nominalizari, 17, urmat indeaproape de serialul fenomen Game of Thrones, cu 16 nominalizari. La categoria comedie, serialeul meu preferat 30 Rock are cele mai multe nominalizari, 13 [pentru ultimul sezon!], Modern Family urmeaza cu 12, iar The Big Bang Theory a obtinut doar 8 nominalizari. HBO se afla ca de obicei cu mult peste celelalte posturi de televiziune americane, obtinand in total 108 nominalizari, iar NBC si CBS au, fiecare, numai 53!
Cel mai bun serial de comedie:
30 Rock
The Big Bang Theory
Girls
Louie
Modern Family (castigatorul din 2012)
Veep
Cel mai bun serial dramatic:
Breaking Bad
Downton Abbey
Game of Thrones
Homeland (castigatorul din 2012)
House of Cards
Mad Men
Cea mai buna actrita dintr-un serial de comedie:
Laura Dern, Enlightened
Lena Dunham, Girls
Edie Falco, Nurse Jackie
Tina Fey, 30 Rock
Julia Louis-Dreyfus, Veep (castigatorul din 2012)
Amy Poehler, Parks and Recreation
Cel mai bun actor dintr-un serial de comedie:
Alec Baldwin, 30 Rock
Jason Bateman, Arrested Development
Louis CK, Louie
Don Cheadle, House of Lies
Matt LeBlanc, Episodes
Jim Parsons, The Big Bang Theory
Cel mai bun actor dintr-un serial dramatic:
Hugh Bonneville, Downton Abbey
Bryan Cranston, Breaking Bad
Jeff Daniels, The Newsroom
Jon Hamm, Mad Men
Damian Lewis, Homeland (castigatorul din 2012)
Kevin Spacey, House of Cards
Cea mai buna actrita dintr-un serial dramatic:
Connie Britton, Nashville
Claire Danes, Homeland (castigatorul din 2012)
Michelle Dockery, Downton Abbey
Vera Farmiga, Bates Motel
Elisabeth Moss, Mad Men
Kerry Washington, Scandal
Robin Wright, House of Cards
Cea mai buna actrita in rol secundar dintr-un serial dramatic:
Anna Gunn, Breaking Bad
Maggie Smith, Downton Abbey (castigatorul din 2012)
Emilia Clarke, Game of Thrones
Christine Baranski, The Good Wife
Morena Baccarin, Homeland
Christina Hendricks, Mad Men
Cel mai bun actor in rol secundar dintr-un serial de comedie:
Adam Driver, Girls
Jesse Tyler Ferguson, Modern Family
Ed O'Neill, Modern Family
Ty Burrell, Modern Family
Bill Hader, Saturday Night Live
Tony Hale, Veep
Cel mai bun actor in rol secundar dintr-un serial dramatic:
Bobby Cannavale, Boardwalk Empire
Jonathan Banks, Breaking Bad
Aaron Paul, Breaking Bad (castigatorul din 2012)
Jim Carter, Downton Abbey
Peter Dinklage, Game of Thrones
Mandy Patinkin, Homeland
Cea mai buna actrita in rol secundar dintr-un serial de comedie:
Mayim Bialik, The Big Bang Theory
Jane Lynch, Glee
Julie Bowen, Modern Family (castigatorul din 2012)
Merritt Wever, Nurse Jackie
Jane Krakowski, 30 Rock
Sofia Vergara, Modern Family
Anna Chlumsky, Veep

Cel mai bun guest-star dintr-un serial dramatic:
Nathan Lane, The Good Wife
Michael J. Fox, The Good Wife
Rupert Friend, Homeland
Robert Morse, Mad Men
Harry Hamlin, Mad Men
Dan Bucatinsky, Scandal
Cea mai buna guest-star dintr-un serial dramatic:
Margo Martindale, The Americans
Diana Rigg, Game of Thrones
Carrie Preston, The Good Wife
Linda Cardellini, Mad Men
Jane Fonda, The Newsroom
Joan Cusack, Shameless
Cel mai bun guest-star dintr-un serial de comedie:
Bob Newhart, The Big Bang Theory
Nathan Lane, Modern Family
Bobby Cannavale, Nurse Jackie
Louis CK, Saturday Night Live
Justin Timberlake, Saturday Night Live
Will Forte, 30 Rock
Cea mai buna guest-star dintr-un serial de comedie:
Molly Shannon, Enlightened
Dot-Marie Jones, Glee
Melissa Leo, Louie
Melissa McCarthy, Saturday Night Live
Kristen Wiig, Saturday Night Live
Elaine Stritch, 30 Rock
Cel mai bun reality-show:
The Amazing Race (castigatorul din 2012)
Dancing With the Stars
Project Runway
So You Think You Can Dance
Top Chef
The Voice
Cel mai bun spectacol de varietati, muzical sau de comedie:
The Colbert Report
The Daily Show With Jon Stewart (castigatorul din 2012)
Jimmy Kimmel Live
Late Night With Jimmy Fallon
Real Time With Bill Maher
Saturday Night Live
Cea mai buna miniserie:
American Horror Story: Asylum
Behind the Candelabra
The Bible
Phil Spector
Political Animals
Top of the Lake
Cel mai bun actor dintr-o miniserie:
Michael Douglas, Behind the Candelabra
Matt Damon, Behind the Candelabra
Toby Jones, The Girl
Benedict Cumberbatch, Parade's End
Al Pacino, Phil Spector
Cel mai bun actor intr-un rol secundar dintr-o miniserie
James Cromwell, American Horror Story: Asylum
Zachary Quinto, American Horror Story: Asylum
Scott Bakula, Behind The Candelabra
John Benjamin Hickey, The Big C: hereafter
Peter Mullan, Top of the Lake
Cea mai buna actrita dintr-o miniserie:
Jessica Lange, American Horror Story: Asylum
Laura Linney, The Big C: hereafter
Helen Mirren, Phil Spector
Sigourney Weaver, Political Animals
Elisabeth Moss, Top of the Lake
Cea mai buna actrita intr-un rol secundar dintr-o miniserie
Sarah Paulson, American Horror Story: Asylum
Imelda Staunton, The Girl
Ellen Burstyn, Political Animals
Charlotte Rampling, Restless
Alfre Woodard, Steel Magnolias
Related posts
Azi e ziua lui
Mireille Enos, 48
Tom Felton, 36
Tatiana Maslany, 38
Bonnie Hunt, 62
Rupert Penry-Jones, 53