Stiri de zi
movieaddict, 14 years ago
1
3 min

read
75
Sesiunea ma impiedica sa scriu foarte mult pe blog, asa ca am adunat cateva stiri mai importante despre actuale si viitoare proiecte cinematografice!
Guillermo del Toro (Pan's Labyrinth, Hellboy) a confirmat faptul ca va regiza urmatoarele 2 filme The Hobbit!
[youtube ZIvVc0BBEFQ]
Inregistrarea este in spaniola si franceza, dar cel mai important este ca a fosta facuta o declaratie oficiala :
"Azi este o zi importanta, pentru ca anuntam o veste pe care toti o asteptam, aceea ca el (Guillermo del Toro) va regiza <<The Hobbit>> !"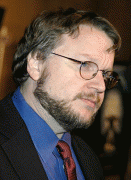 Pre-productia filmelor va incepe in 2009, bugetul fiind de aproximativ 150 de milioane de dolari! Va trebui sa mai asteptam ceva pana sa vedem aceste filme, pentru ca ele vor aparea in 2010 si 2011!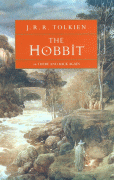 The Hobbit, carte scrisa initial de Tolkien pentru copii sai, a fost publicata in Marea Britanie in anul 1937, bucurande-se de un succes imens. Aceasta prezinta povestea lui Bilbo Baggins, un hobbit care se alatura unui grup de pitici si marelui vrajitor Gandalf intr-o aventura care are ca scop gasirea comorii dragonului numit Smaug. J. R. R. Tolkien a scris trilogia The Lord of the Rings 17 ani mai tarziu!
Sylvester Stallone a vorbit cu reporterii aflati la premiera ultimului sau film, Rambo IV, decarand ca nu va mai juca in nicio continuare a seriilor Rambo si Rocky, in ciuda succesului premierei Rambo IV din weekend-ul trecut.
"Acesta este ultimul Rambo, cum si Rocky Balboa este ultimul Rocky." a dezvaluit Stallone "Nu mai pot continua. A fost un miracol ca am reusit sa le fac si pe astea!" (The Guardian)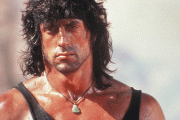 Producatorul filmului, Harvey Weinstein, a fost totusi uimit de hotararea lui Stallone si a delarat duminica trecuta ca se asteapta ca seria Rambo sa mai continue (macar cu un film) si ca i-ar placea la nebunie ca Stallone sa isi reia rolul principal.
Martin Barnewitz a fost ales sa regizeze The Messengers 2, continuarea filmului The Messengers, din februarie 2007. Filmarile vor incepe in aprilie, in Bulgaria. Regizorul este din Danemarca, acesta fiind primul lui film de lung-metraj.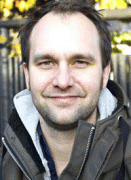 Povestea filmului se petrece dupa cea din The Messengers si nu cred ca se intampla lucruri noi si interesante. Mie primul mi-a displacut profund si chiar nu vad niciun rost acestei noi productii! Chiar daca acesta a avut incasari de 55 de milioane de dolari (la un buget de 16 milioane), continuarea lui va fi lansata direct pe DVD.
Julia Roberts va produce si va juca in adaptarea viitorului roman al lui Margot Berwin, Hothouse Flowers, realizat de Columbia Pictures.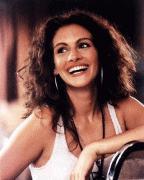 Roberts va juca rolul unei femei recent divortate care nu mai este multumita de slujba ei la o agentie de publicitate din Manhattan si care porneste intr-o aventura care o duce in locuri unde nu se astepta sa junga vreodata!
Studioul Sony, Columbia Pictures a cumparat drepturile de ecranizare ale acestei carti, dar proiectul nu are inca nici scenariu nici scenarsit din cauza grevei scenaristilor (care dureaza deja de 3 luni!).
Noul film din seria Bond se va numi Quantum of Solace. Super spionul James Bond va pleca intr-o misiune de razbunare prin Iatlia, Austria si Africa de Sud. Pe mine ma plicitisesc teribil astfel de filme!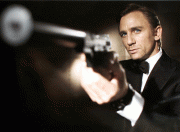 Va urma… 🙂
Related posts
Azi e ziua lui
Cary Elwes, 59
Seth MacFarlane, 48
Rita Wilson, 65
Wynn Everett, 43
Dylan McDermott, 60