Trio-ul fantastic : Steven Spielberg, Michael Crichton si David Koepp
movieaddict, 11 years ago
0
2 min

read
29
Steven Spielberg, Michael Crichton si David Koepp schimba dinozaurii pe pirati! Studiourile DreamWorks au achizitionat drepturile de adaptare a romanului plin de actiune Pirate Latitudes, pe care Crichton l-a scris inainte sa moara, in noiembrie 2008. Spielberg, care a regizat adaptarile realizate de scenaristul Koepp ale romanelor lui Crichton, Jurassic Park si The Lost World, va produce si [probabil] regiza noul film. Koepp se va ocupa de scenariu.
"Michael a fost un cercetataor meticulos si unul dintre cei mai imaginativi scriitori ai erei noastre," declara Koepp. "Faptul ca am avut ocazia sa lucrez cu unul din romanele sale a fost un privilegiu; sa lucrez cu trei dintre ele mi se pare un vis"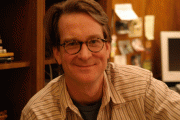 Pirate Latitudes are loc in 1665 si prezinta un plan maret de a ajunge in Port Royal, unul din cele mai cunoscute si bogate orase ale lumii si de a prada un vas de razboi spaniol plin de bogatii. HarperCollins va publica romanul, al carui manuscris a fost gasit de asistentul lui Crichton, dupa moartea acestuia. Steven Spielberg si Michael Crichton au mai colaborat la minunata drama medicala ER, serialul meu favorit, pe care l-au lansat impreuna in 1994!
"Michael Crichton a fost unul din cei mai mari povestitori ai nostri, care ne-a dezvoltat imaginatiile prin cartile, filmele si serialele sale," a declarat Spielberg. " Seriile ER si Jurassic Park au reprezentat cele mai bune colaborari din cariera mea. Acum cu Pirate Latitudes, eu si intreaga echipa DreamWorks suntem incantati ca avem ocazia sa aducem pe marele ecran noul roman semnat Michael Crichton".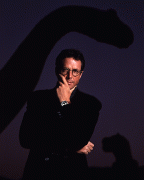 Absolvent al facultatii de medicina de la Harvard, Crichton a publicat romane foarte bine cercetate si studiate, timp de 40 de ani. Numeroase carti de-ale sale au fost transformate in filme, iar el a scris si regizat numeroase alte productii, precum Twister, Runaway, Looker si Westworld. Koepp s-a ocupat de scenariile filmelor War of the Worlds si Indiana Jones and the Kingdom of the Crystal Skull, ambele marca Steven Spielberg. Acesta din urma va termina The Adventures of Tintin: The Secret of the Unicorn pentru Paramount si Sony, inainte sa se apuce de filmul Harvey, pentru DreamWorks si Fox.
Related posts
Azi e ziua lui…
Mia Kirshner, 46
Ariana DeBose, 30
Shawna Waldron, 39
Claudia Kim, 36
Dinah Manoff, 65