Peter Facinelli & noul sau proiect
movieaddict, 11 years ago
0
1 min

read
71
Peter Facinelli (Twilight) va produce un film despre viata lui Whitey Bulger, un mafiot celebru din Boston, ne informeaza actorul pe pagina sa de Facebook.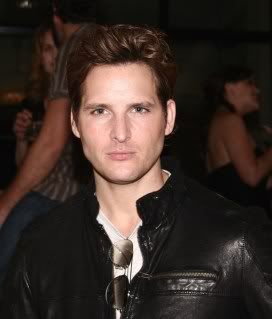 Filmul se bazeaza pe cartea Street Soldier: My Life as an Enforcer for Whitey Bulger and the Boston Irish Mob, scrisa de Edward MacKenzie si Phyllis Karas. Peter Facinelli si producatorul sau partener Robert DeFranco au cumparat drepturile de ecranizare ale cartii in uma cu noua luni.
Whitey Bulger, fostul mafiot acuzat de 19 omoruri intre anii '70-'80, a fost arestat in aceasta luna in California, dupa 16 ani in care a fost urmarit general.
Related posts
Azi e ziua lui
Alicia Silverstone, 46
Dakota Johnson, 33
Susan Sarandon, 76
Caitríona Balfe, 43
Rachael Leigh Cook, 43