Totul despre noile episoade Gilmore Girls!
movieaddict, 8 years ago
0
4 min

read
819
Aceasta este o stire pe care nu credeam ca o sa o scriu vreodata, dar care ma face extrem de fericita si nerabdatoare! Gilmore Girls, unul dintre serialele mele de suflet, pe care l-am vazut de nenumarate ori si care s-a terminat [dupa 7 sezoane] in 2007, va avea parte de 4 episoade speciale noi, multumita lui Netflix! 😀
Creatoarea serialului, Amy Sherman-Palladino si sotul ei, producatorul executiv Dan Palladino, au scris cele 4 episoade si vor regiza, fiecare, cate doua. "We didn't really want to do a reboot. We wanted to do something a little special. I love Sherlock … and their format … So we thought, 'Why don't we do something like that?'" a declarat aceasta pentru TVLine.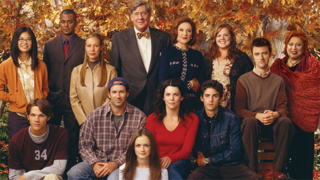 Titlul provizoriu al noilor episoade este Gilmore Girls: Seasons. Este vorba de patru parti care vor avea [fiecare] 90 de minute si care se numesc Winter, Spring, Summer si Fall.
Noile episoade vor incepe cu Winter, iar ultimul va fi Fall. "Narratively, it really worked… to open on snow and have a colder, starker environment. And then end on a lusher, warmer, golden-y town, which lends to where the story will end," a declarat Amy Sherman-Palladino.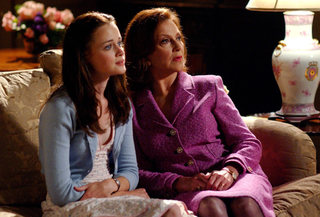 Actiunea va avea loc in prezent, la 7 ani de la finalul seriei. De asemenea, evenimentele de la sfarstul sezonului 7 nu vor fi trecute cu vederea sau negate in noile episoade. "I wasn't going to say to the fans who stayed through Season 7, 'Hey, you all wasted your f—ing time for a whole season. So, ignore all that!' We had to pick them up where they left off," a adaugat creatoarea.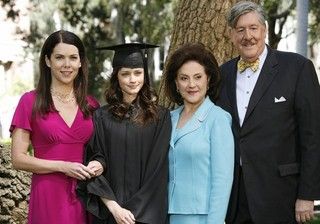 30 de personaje din serialul original vor reveni pe micul ecran, inclusiv cainele lui Lorelai, Paul Anka! Din nefericire, inca nu se stie daca adorabilul personaj Sookie St. James, prietena cea mai buna a aceleiasi Lorelai, va aparea in noile episoade 🙁 Melissa McCarthy a marturisit ca nu a fost invitata sa joace in noul proiect, desi eu cred ca ni se pregateste o surpriza frumoasa in legatura cu unul dintre cele mai dragute personaje din Gilmore Girls.
Filmarile au inceput pe 2 februarie, in Los Angeles si se vor termina la inceputul lui mai. Nu se stie inca data difuzarii celor patru episoade sau daca acestea vor aparea in acelasi timp, fiind vorba de Netflix.
Cea mai trista parte va fi lipsa personajului Richard – tatal lui Lorelai si bunicul lui Rory, din cauza faptului ca actorul Edward Hermann a murit in 2014. Actiunea din Winter, prima parte a seriei, va avea loc la 4 luni de la moartea patriarhului Gilmore. "Because of the fact that Emily lost her husband, she's kind of a raw nerve. In a desperate attempt to push through [her grief], she blows between right on the edge of losing it to almost being a little manic," a declarat Kelly Bishop.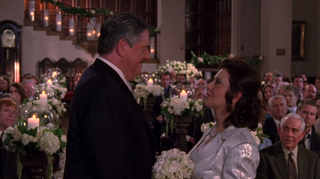 Milo Ventimiglia a confirmat ca va aparea in 3 din cele 4 episoade noi; multi fani spun ca Jess si Rory raman cel mai frumos cuplu din serial, in primul rand pentru ca se potriveau perfect, amandoi fiind extrem de inteligenti si cu adevarat speciali 🙂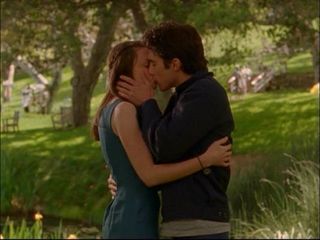 Mai mult, Sutton Foster (Younger), care a jucat in al serial creat de Sherman-Palladino, Bunheads, va interpreta un personaj nou din Stars Hollow. Si Mae Whitman, care a fost fiica lui Lauren Graham in serialul Parenthood, va aparea ca guest star in Gilmore Girls.
Peter Roth, presedintele Warner Bros. TV, a declarat ca fanii serialului vor avea parte de un final pe care il asteptau de multi ani si pe care il merita: "Amy is now able to finish, appropriately, properly and I think with great satisfaction, the show the way it should conclude." Ultimele 4 cuvinte, pe care Amy Sherman-Palladino le are pregatite inca de la inceputul serialului, vor face parte dintr-un dialog intre cele doua personaje principale indragite.
Cel putin unul dintre personajele Lorelai, Rory, Emily sau Luke vor cunoaste persoane noi de sex opus. Legat de viata amoroasa a lui Rory, Amy a declarat ca ea este "single in the sense that she's not married. But she's dating like any young woman with that face would be."
Desi Netflix le permite asta, Amy si Dan inca nu sunt hotarati daca personajele lor vor folosi cuvinte urate.
Related posts
Azi e ziua lui
Teri Hatcher, 59
AnnaSophia Robb, 30
Kim Basinger, 70
Matthias Schoenaerts, 46
Nancy Meyers, 74