Despre The Death of Stalin
movieaddict, 7 years ago
0
1 min

read
139
Astazi au inceput filmarile la The Death of Stalin, noul film scris si regizat de genialul Armando Iannucci (Veep, In the Loop). Bazat pe romanul grafic The Death of Stalin, realizat de Fabien Nury si Thierry Robin, noul film este produs de Yann Zenou, Nicolas Duval-Adassovsky, Laurent Zeitoun si Kevin Loader. Filmarile au loc in Anglia si Ucraina.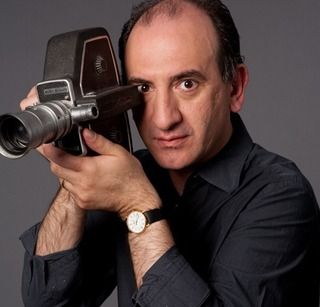 The Death of Stalin spune povestea adevarata a zilelor ce au urmat infrangerii lui Stalin, in care echipa lui de ministrii s-au luptat pentru a prelua controlul. Unii si-au dorit o schimbare pozitiva a Uniunii Sovietice, altii au avut motive mult mai sinistre. Toti au avut insa un scop comun: sa ramana in viata.
Noul film se bucura de o distributie impresionanta: Steve Buscemi (Boardwalk Empire), Simon Russell Beale (My Week with Marilyn), Paddy Considine (Macbeth), Rupert Friend (Homeland), Jason Isaacs (Harry Potter and the Deathly Hallows), Olga Kurylenko (Oblivion), Michael Palin (Life of Brian), Andrea Riseborough (Birdman), Paul Whitehouse (Alice in Wonderland), Jeffrey Tambor (Transparent) si Adrian McLoughlin (Thunderpants) in rolul lui Stalin.
"The Death of Stalin has everything: comedy, tragedy, truth, lies, life, death, bravery and cowardice. All under the shadow of Stalin's Terror. So I'm really pleased we have an amazingly multifaceted cast who can give us all these things and more. It's an unbelievable ensemble — great actors, brilliant comedians, fantastic personalities — and together they give us all the horrific drama and base absurdity of the crazy last days of Stalin and the power-struggle to succeed him," a declarat Iannucci.
Related posts
Azi e ziua lui
Sarah Snook, 36
Camille Cottin, 45
Zoë Kravitz, 35
Riz Ahmed, 41
Natasha O'Keeffe, 37